Overview
CRYPTOFINANCE is a Google Sheets add-on that provide the CRYPTOFINANCE() function. It connects to CoinMarketCap and 30 other exchanges' API to return cryptocurrencies prices, volume, marketcap and much more.
You can use CRYPTOFINANCE to keep track of your portfolio, to analyse markets and exchanges performance, or build just anything that requires cryptocurrencies data — Think of it as LEGO for crypto data.
Here is an example of what can be done: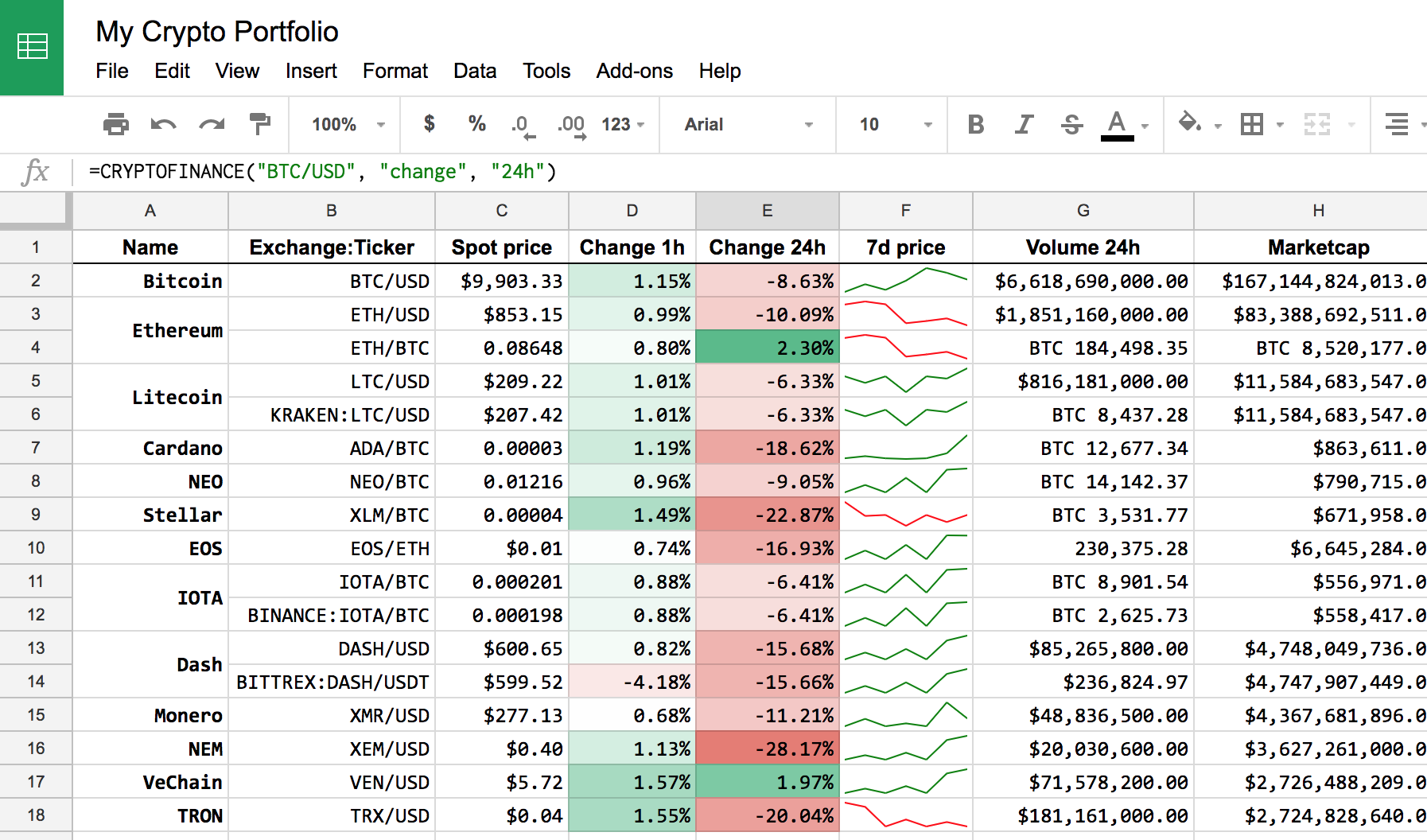 How to Install
Go to the
menu, and click on :
On the Add-ons panel, search for cryptofinance, click on to install it:
Select under which Google account you want to install it:
Review the permissions and click on
.
Make sure the add-on is activated in your sheet:

Go to
> >
Click on
, then click on and check :

And that's it! From there the =CRYPTOFINANCE() function is available in your spreadsheet. Try it out by typing =CRYPTOFINANCE("BTC/USD") in an empty cell.
Next Step
Check out the [Best Practices](/docs/best-practices) page to get the best from the add-on.